Book review:
The O. Henry Prize Stories 2007

, ed. by Laura Furman

originally posted elsewhere: January 14, 2008

tl;dr: Diverse collection with several exceedingly well-crafted, transcendent stories...

Every year for the past 10+ years I have read both the O. Henry Prize Stories anthology and The Best American Short Stories anthology. My main complaint about O. Henry series editor Laura Furman has been her tendency to pick stories which focus on loss, illness, death and other depressing subjects. I won't be so bold as to claim she has read these criticisms, but this year she did produce a much more well-rounded selection of stories that more fully illustrate the possibilities of the short story form. By doing so, she has come much closer to realizing the O. Henry anthology's subtitle of "The Best Stories of the Year".

In fact, this volume contains the best story I have read in several years, although the prize jury felt otherwise: Charles Lambert's "The Scent of Cinnamon". While other stories in the anthology push the creative boundaries of the short story form, Lambert's story is a classic short story in the O. Henry mold, complete with a surprise revealed at the end that adds a whole new dimension to what you have just read. The story is not one word longer than it should be, and every word is meaningful and well-chosen. The portrayal of longing amidst isolation is powerfully moving. This story is a work of art which should be taught in schools as a model of the form.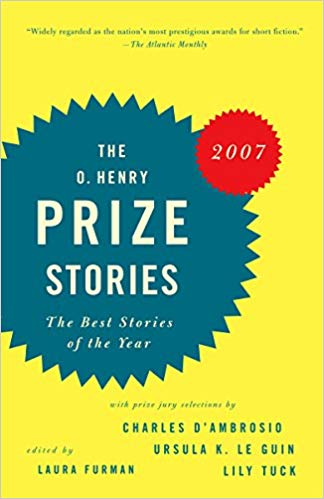 Two other very different stories that I also especially enjoyed are:
--Eddie Chuculate's "Galveston Bay, 1826", which reads like a written-down oral history of an Indian's journey across other tribes' lands in Texas and the amazing sights and events that he encounters; and
--Susan Straight's "El Ojo de Aqua", which describes the travails of an elderly poor migrant black worker.
While everyone will have their own favorites, I do feel that editor Laura Furman has assembled her strongest collection of stories to date. I highly recommend this volume, and short stories in general, as they are the perfect complements to a busy lifestyle. Even those folks with little time to read should be able to find time on occasion to enjoy a well-written short story, and this volume contains many.