Book review:
The Best American Short Stories 2020

, ed. by Curtis Sittenfeld

posted: August 25, 2022

tl;dr: A well-curated assortment of stories...

I am finally starting to catch up on the anthologies that have piled up during the COVID-19 endemic, starting with The Best American Short Stories 2020 (BASS), guest edited by Curtis Sittenfeld. All the stories were written before the onset of the endemic, but Sittenfeld made her selections and wrote her introduction while hunkered down in the early lockdown phase. I give her much credit for being productive and able to focus on the task at hand.

Sittenfeld has performed her task admirably and come up with a better-than-average selection of twenty stories for BASS 2020. Her choices do not appear to have been motivated by politics, personal biases, or a desire to publicize certain styles of writing or writers. She gives a short explanation for what she enjoyed most about each selected story, and in general I agree with her assessments.

My tastes, and yours, will never overlap completely with another person's, so there are a couple of stories that I would not have included. Usually, however, I find more duds. So I can heartily recommend BASS 2020 to even casual readers of the short story form.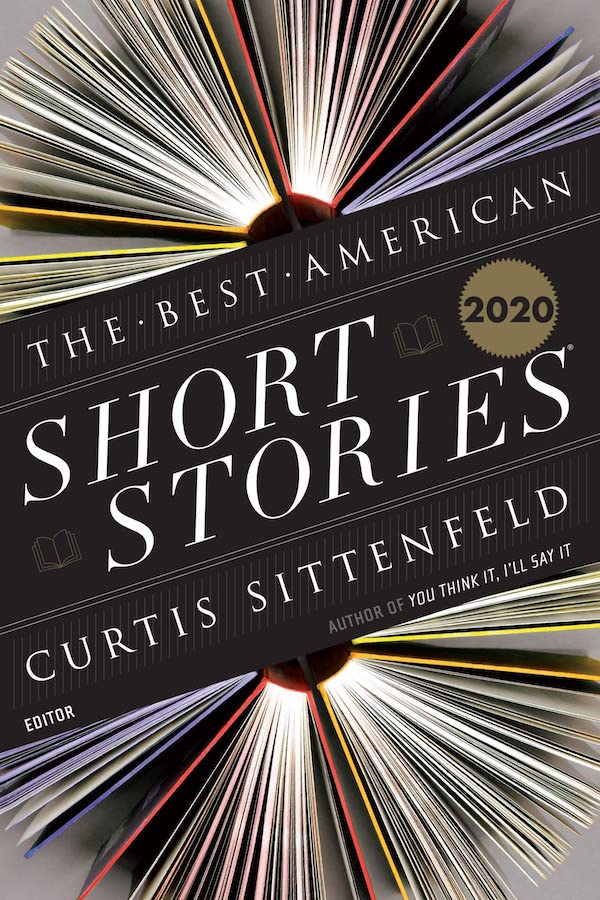 My favorite stories from this volume:
"This Is Pleasure" by Mary Gaitskill: a "me too" story about the New York publishing world, featuring a main character who at times definitely oversteps boundaries and abuses his power, but who also is encouraged to do so, or at least tolerated, by others. Gaitskill explores these complex issues to great depths, with lots of plausible details, and the overall effect was enlightening.
"The Children" by Andrea Lee: a story about the personal impacts of people from radically different societies coming into contact with each other, with echoes of colonialism. I'm not sure there are any great solutions to the situations that Lee describes, but her story raises some important issues in a very personal, compelling way.
"Kennedy" by Kevin Wilson: a high school horror story that rings all too true, although the climactic event is, fortunately, rare. It's impressive how Wilson packs so many concepts into a horrifically engrossing, tightly worded plot: friendship dynamics, class divisions, child abuse, the dysfunctions of school and authority, detachment from reality, and breaking free from parental control. As someone who attended public high school in the U.S., albeit decades ago, this story seemed all too possible.
Other stories that I particularly enjoyed were "Godmother Tea" by Selena Anderson, "The Apartment" by T.C. Boyle, "Liberté" by Scott Nadelson, "The Nine-Tailed Fox Explains" by Jane Pek, and "The Hands of Dirty Children" by Alejandro Puyana.