Book review:
The Best American Essays 2020

, ed. by André Aciman

posted: February 8, 2023

tl;dr: A fine collection of pre-pandemic essays...

I am finally making a concerted effort to catch up on my anthology reading. The pandemic sidetracked me I found it hard to concentrate on normal activities of the mind when there was so much abnormality to ponder. The Best American Essays 2020 guest editor André Aciman deserves praise for staying on-task and completing his task during the onset of the pandemic, although I was also able to do my job it was my other activities that suffered. The chosen essays in this volume were all originally published before the pandemic; I expect the 2021 volume will contain some essays that discuss it.

André Aciman did a reasonable job of selecting high-quality essays that exemplify good writing. There was less experimentation than I've seen in prior years; the writing in this year's volume was more traditional. You will be able to detect Aciman's politics through his selections.

Strangely, two of the included essays mention Susan Sontag, with one of them, A.O. Scott's "Under the Sign of Susan", making her the subject of the essay. I didn't realize that Sontag was such an influential figure to some, although after reading Scott's essay I have a better understanding of why. Race, as is to be expected in this era, is a major theme in several of the essays.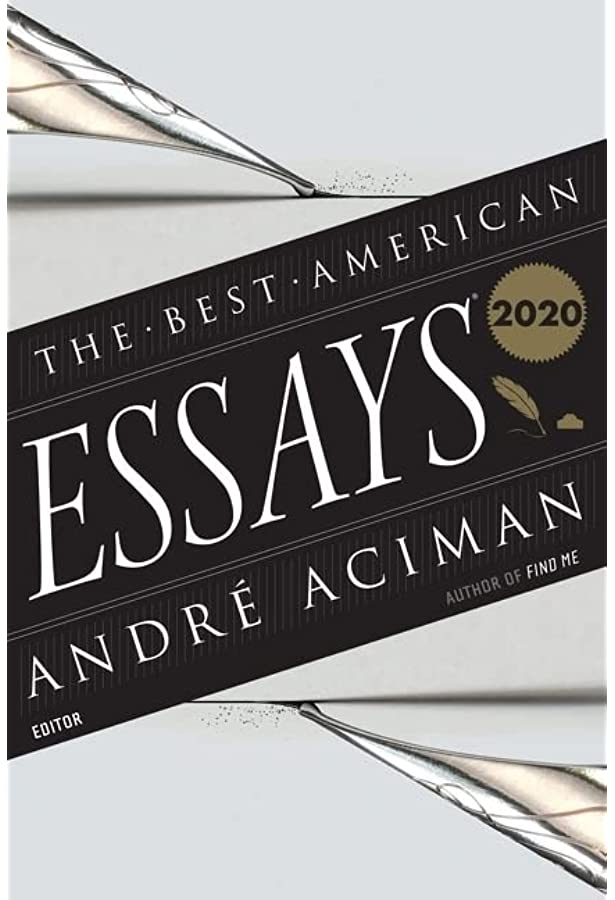 Here are my favorite essays in the 2020 volume:
"My Pink Lake and Other Digressions" by Alison Townsend: This essay, the most experimental in the volume as well as one of the most concise, packed much emotional power into its few words. The loss of a beloved family pet leads to ruminations on topics such as home, the march of time across generations, and achieving a sense of peace and happiness no matter where you are.
"Holiday Review" by Mark Sundeen: Another experimental essay, this one on the surface is the review of an AirBnB that the author and his wife stayed at in Spain. A simple review blossoms into explorations of the owner's psyche and how it fundamentally differs from the author's.
"A Thing About Cancer" by Clinton Crockett Peters: Cancer is a topic that all too many are familiar with, and about which much has been written. This essay does so in a fresh and entertaining way that had me looking at the disease in a whole new way.
The two essays that I did not like were Barbara Ehrenreich's "The Humanoid Stain" and Jamaica Kincaid's "A Letter to Robinson Crusoe", both of which I would categorize as political screeds. I'm sure they were well-received by readers who accept the authors' political views as firmly established fact, but for those who may question some of the authors' biases, there were few answers.
All in all The Best American Essays 2020 was a fine volume. On to 2021!