Book review:
The Best Short Stories 2021: The O. Henry Prize Winners

, ed. by Chimamanda Ngozi Adichie

posted: April 27, 2023

tl;dr: The first collection utilizing O. Henry's new selection methodology is a winner...

I have been reading the O. Henry Prize story anthologies since 1996, and publishing reviews of them since 2003. If you are wondering why I don't have a review for 2004 or 2020 it is because there was no volume published for those years. It is a challenge to produce anthologies such as this one and the "Best American" series, because someone or some small team of people need to, in theory, read a year's worth of published output for a particular genre, such as short stories or essays, and somehow select only the best for inclusion. I can see it becoming a bit of a slog for those readers.

I give Laura Furman kudos for somehow managing to edit the O. Henry series from 2003 to 2019. Through that time the series has undergone some cover redesigns and minor tweaks to the title, no doubt in an effort to boost sales. For 2021 the series has undertaken a more radical format change, by bringing in a guest editor to make the final selections. This is either an attempt to further boost sales by emulating the selection process that the "Best American" series uses, or a reflection of the difficulties in convincing someone to be the fulltime editor for this series for years on end. I hope the O. Henry series continues because I enjoy reading both it and the Best American Short Stories series: interestingly, they almost never have any of the same stories. Subjectivity trumps objectivity, at least in the literary realm.

The guest editor for the 2021 volume is Chimamanda Ngozi Adichie, who labored through the early stages of the COVID-19 endemic to complete her assigned task. Race is an important topic in her life, and one which she cares deeply about, so several of her selections feature race as a theme. This is to be expected, as it is what the guest editor is expected to do: choose selections that appeal to him or her, for whatever reason. Most of the selections, however, feature other themes, and the best stories, in my opinion, could have been selected by any editor.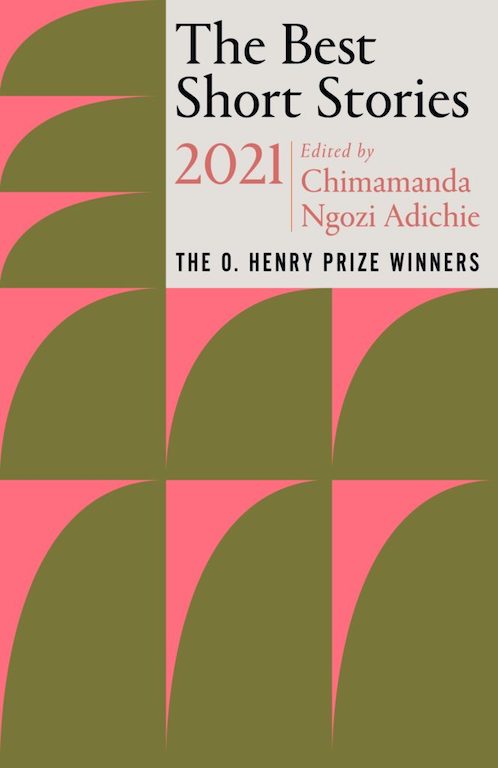 Here are my favorite stories:
"Two Nurses, Smoking" by David Means: A realistic, somewhat gritty portrait of two lowly healthcare workers in upstate New York, and how they form a relationship to bring some goodness into their otherwise dreary existences.
"From Far Around They Saw Us Burn" by Alice Jolly: A recounting of a tragedy that demonstrates how beliefs can often be much more powerful than logic and science.
"Things We Worried About When I Was Ten" by David Rabe: This story not only accurately captures some of the challenges of growing up when I did, but also features an engrossing plot that doesn't resolve itself until the last sentence.
I wish the O. Henry folks much success with the new format. The first volume is a winner.