My startup story #4: Oresis: Starting a startup
posted: January 4, 2020
tl;dr: It was the best of times, in the beginning...
Part One of a three part series on the startup company I cofounded
Part Two: Riding the wave upwards
I've worked at five different startup companies, but at only one was I a cofounder: Oresis Communications. Since I was the first of the three cofounders to leave the company we all worked at previously, the Kentrox division of ADC Telecommunications, I have the distinction of being Employee #1. I was at Oresis from 1998-2001, which was the tail-end of the inflationary period of the dotcom/Internet/telecom bubble and the start of the bursting. I don't think I'll spoil the story by saying that the bubble played a major role throughout the company's existence, although this was clearer in retrospect than it was at the time.
One of the reasons it was possible to get Oresis off the ground was the success of ADC Kentrox. My first full year there, 1992, the company did around $25 million in revenue; my last full year there, 1997, the company did $144 million. Yes the Internet was booming, but the company also introduced a number of leading-edge products to move the company more upmarket. This attracted the attention of folks in the industry, including venture capitalists (VCs). Several of them whispered in my ear and the ears of other key players at ADC Kentrox that, if we ever decided to launch a new company, we should give them a call.
Most of the competition we faced at ADC Kentrox was from startup companies, usually backed by VCs. As the Internet boomed, we watched several brand new VC-backed startup companies develop products in competition with ours, make a splash in the market, and then sell themselves for huge sums of money, enriching the founders and employees in the process. As a division of a staid Midwest-headquartered company that had been in business for decades, it simply wasn't possible for employees to earn a huge payout no matter how well ADC Kentrox did. I and my fellow Oresis cofounders, Andrew Alleman and George Shenoda, watched other people in our industry get rich and thought: why not us? We had been "doing Internet before Internet was cool". The industry was booming, and the VC business model appeared to be a winner.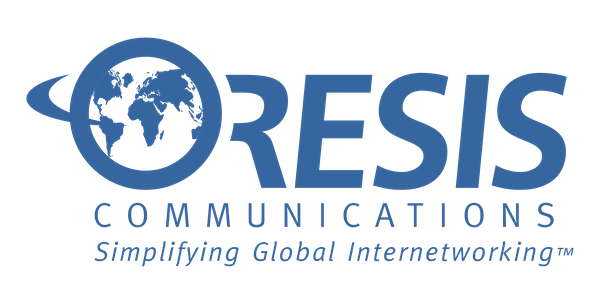 I also watched two people I knew very well achieve major success in VC-backed companies, reaping the monetary rewards that the VC model delivers when the company succeeds. A friend, classmate, and apartment-mate from college, Chris Outzen, joined first Shiva Corporation, which went public, and then cofounded Aptis Communications, which was snapped up by Nortel Networks after less than two years. My boss at ADC Kentrox, Rick Gilbert, left to take the CEO position at Copper Mountain Networks, where he took the company public and achieved a multi-billion-dollar market cap before the bubble burst. It always helps to have role models to learn from, and I had two very good ones who were also able to make introductions to VCs.
Another factor that motivated me to form Oresis was that, strangely enough, the parent company that owned Kentrox, ADC Telecommunications, was starting to make changes that I felt would be harmful to Kentrox, their second most profitable division. ADC had grown through acquisition and the CEO felt that he had acquired enough companies to start putting them together, forcibly, to achieve efficiencies and synergies. While this may sound good on paper in reality what it meant was that new managers from corporate appeared on the scene. These managers did not understand Kentrox's business very well. They had their own agenda and geographic locations that they preferred besides the rainy Pacific Northwest, which was far away from any other ADC divisions. ADC had treated me well, but it became clear to me where their plans might ultimately lead (spoiler alert: they downsized and then sold off Kentrox to a private equity firm).
As all this was happening I was having conversations about the present and future with Andrew and George. The formation of a new company is fraught with uncertainty. It's one thing to talk about doing a startup. It's a whole other thing to quit a well-paying job at a successful company while you have a mortgage and are raising a family, and hope the VCs who say they will fund you actually come through. It was clear we needed VC funding, because none of us were financially able to go very long without drawing some sort of salary.
I ended up leaving ADC Kentrox first, which freed me up to start working closely with VCs to get a seed round of funding in place. Our initial investors were Rob Soni of Bessemer Venture Partners and Barry Eggers of Lightspeed Venture Partners, who would go on to have a huge hit when he followed his teenage daughter's lead and invested in Snapchat. Once that seed round closed Andrew and George joined me, and we started working on a more formal business plan, product plan, and competitive analysis to raise a first non-seed round of funding, which turned out to be $9 million. As CTO George contributed the product idea: a multiservice (data/voice/video) edge switch for public carriers. It was a step up from the products we had developed at ADC Kentrox, so Andrew and I were excited about the technical challenge. It was not in competition with ADC Kentrox's product; in fact it was complementary.
We named the company "Oresis Communications" for a multiplicity of reasons. We were proudly located in Oregon's Silicon Forest, west of Portland, and we wanted to someday be the Oregon version of Cisco, the Silicon-Valley-based company that was the most valuable company on the planet in that Internet boom era. Put "Oregon Cisco" together and you get "Oresis". We also joked that, if someday we acquired Cisco, we could name the resulting company "Oresisco" (yes, we had delusions of grandeur). George was Egyptian by birth, and in Egyptian mythology Osiris (a slightly mangling of the word "Oresis") is the god of resurrection and rebirth, which we hoped meant the company would always survive.
It took some time, but with the founders in place, a product idea fleshed out, and over $9 million in the bank, we were ready to start building the company and the product.