Movie review:
Indiana Jones and the Dial of Destiny
posted: July 4, 2023
tl;dr: An enjoyable last hurrah (?) for Harrison Ford as Indiana Jones...
Even though I say that I'm not a huge fan of movie series, and that the sequels are almost never as good as the first (because they lack originality), I still occasionally partake. Recently I did enjoy Tom Cruise's Top Gun: Maverick, and I'm looking forward to seeing him ride a motorcycle off a cliff in Mission: Impossible - Dead Reckoning Part One, although for me that will be the first in the seven-part (so far) series that I've seen. Harrison Ford has had the good fortune to star in multiple movie franchises, and also played one of my favorite movie characters of all time: Deckard in the original Blade Runner. I thoroughly enjoyed his performance as an aged Deckard in Blade Runner 2049, so even though I was never a huge Indiana Jones fan, I was looking forward to seeing him star in one more episode of that franchise, which started decades ago.
I found Indiana Jones and the Dial of Destiny to be an entertaining movie that is faithful to the pattern established by the original. The Indiana Jones series has never been about exploring deep truths. Rather, it uses the juxtaposition of Indiana Jones' two roles of bookish college professor along with risk-taking, death-defying explorer to embark upon adventures which may start out grounded in the historical record but which then become supernatural. I can't recall if there was an Indiana Jones comic book series before the first movie came out, but the movies do have a certain element of comic book action and logic in them. The highlights of any Indiana Jones movie are the stunt-filled action scenes, and seeing just how narrowly Indiana Jones escapes from death. In that respect, Indiana Jones and the Dial of Destiny does not disappoint.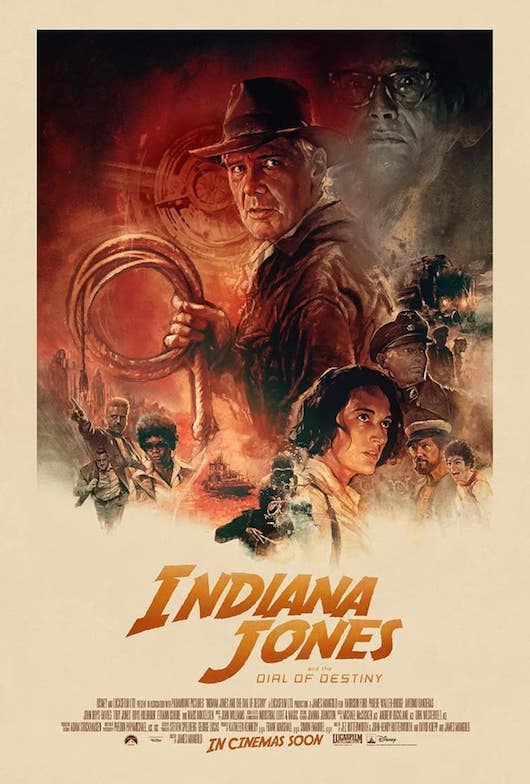 The set builders and location scouts who recreated 1969 versions of New York City, Tangiers, Greece, and Sicily also did commendable work. The moviemakers had the advantage of a big budget to work with, and they used it to construct large-scale outdoor venues that truly take the viewer back in time. In order to take the Indiana Jones character back in time further, into World War II, they somehow digitally enhanced Harrison Ford to make him appear decades younger than he actually is. I'm sure he wishes that technique could apply in real life and not just on the silver screen.
The final memorable aspect of Indiana Jones and the Dial of Destiny is the villains. By the time the details of their scheme are fully revealed, there is no doubt who the bad guys are. I was especially happy to see one of them, a comically large, muscular character, meet his fate. Phoebe Waller-Bridge gives a strong performance as the lead female character. But the star of the show remains Indiana Jones himself. This is likely Harrison Ford's last performance as Indiana Jones, and while he lacks the energy of his earlier self, he still can pull off a lead role as a character who is already known to and loved by the audience.