Doing it for life
posted: July 20, 2023
tl;dr: I may be a lifer myself, not in sports but in technology...
You occasionally hear the label "lifer" applied to certain people in sports, especially baseball. These are typically people who started playing the game in their youth and continued up until the point where they could no longer compete with their peers, at which point they switch to other roles, such as coach, manager, broadcaster, scout, front office personnel, or in some cases even owner. When one role with a particular team ends, they do whatever they can to stay connected with the game, including taking a lesser role with another team. They aren't motivated so much by money as by love of the game. What finally ends their participation is typically death or poor health.
Some baseball lifers were star players, but more often they were journeymen or players who only got a taste of the major leagues after toiling away in the minors. Often they return to the minors after their playing days are over and resume riding buses from town to town, to work their way back up to the majors via the managerial ranks. Examples of baseball lifers include Don Zimmer, who played, managed, coached, and scouted for more teams than I can recall; Yogi Berra, who actually was a star player before becoming a manager and general baseball ambassador; Phil Rizzuto, whom I remember not as a shortstop for the Yankees but as their partisan television broadcaster; Tommy Lasorda, who up until his death was often at Dodgers games, sitting behind home plate; Tony La Russa, who has either been playing or managing or scouting or a front office person for my entire life; Ken Harrelson, the beloved White Sox TV broadcaster who didn't quite achieve his goal of dying in the broadcast booth; Dusty Baker, whom I do remember as a player and who won his first World Series as a manager in 2022 at the age of 73; and Ron Washington, who managed in the World Series and became a coach after he couldn't land another managerial position. There are many others.
What triggered my latest thoughts on the topic of lifers was seeing a successful technologist announce on Twitter that he was retiring from Google and the industry after twenty-five years. He still has a lot of life ahead of himself, so he will no doubt figure out a new path. Meanwhile, I continue on in technology, which I've been doing professionally since working as an electronics assembler and computer programmer while in high school. I didn't record my exact start date, but 1980 is a good estimate for the year, which puts me at forty-three years in the technology industry. I think it's pretty safe to say that I am on a track to be a technology lifer.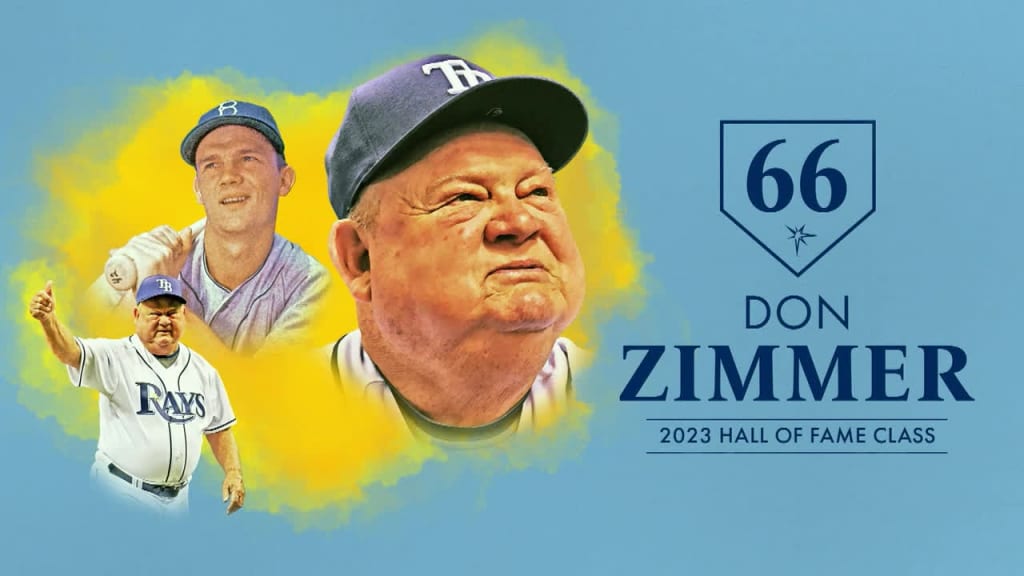 Why am I still doing it? First and foremost, I am still having fun. I still enjoy the mental challenge and the satisfaction that comes from solving a difficult problem. If I weren't working I would probably be doing the crossword every day and seeking out other puzzles; by working, I get paid to solve puzzles. My job pays well, which helps keep my family financially secure. I am concerned about the 2020s being an inflationary decade, and working is one of the best ways to counter the ill effects of inflation. I still enjoy learning new technology and am still enthralled with the Internet and cloud computing. I'm still amazed by the new computer and software technology that is being invented. And I still believe that, on balance, technology improves the lives of human beings and the state of the planet.
I have witnessed many people leave the technology industry, at various stages and years of service. I've already told the story of "The Scribe", a classmate at Cornell who didn't last long as a design engineer because he had cheated his way through school. Another classmate and friend was a much better technologist: his third job out of school (his second startup) was wildly successful, and he made enough money that he never had to work again in his life.The most popular path out of technology is into management, which I myself did for years before returning to being a hands-on technologist. For career changes, finance and investing are popular choices.
I have also seen a few people last in technology into their seventies. One of the best software engineers I worked with at ADC Kentrox made it that far. He told me that he could have kept going past 70, as there was plenty of work and opportunities for him, but he finally decided to relax and enjoy the fruits of his labor. Maybe that is what I will end up doing. Through my membership in my local HOG chapter, I know a lot of retired folks who get to ride motorcycles whenever they want, and travel around the country and world. I'm just not ready to join them yet.