The failures of the elites: COVID-19 kids policies
posted: February 4, 2023
tl;dr: We sacrificed the young to allay the fears of elderly elites...
So many mistakes were made during the COVID-19 pandemic. The pandemic itself likely was a mistake, perhaps made by someone at the Wuhan Institute of Virology after larger mistakes were made by those who green-lighted dangerous research. The elderly and infirm, who were most apt to die or become seriously ill due to the disease, were the population group most threatened by COVID-19. Yet there is an oft-overlooked sector of the population that suffered not so much from the disease itself, but from the policies put in place by elites in response to the disease: America's children and young people.
The elites who got it wrong:
Gain-of-function virus advocate and funder Dr. Anthony Fauci, who although he lacked statutory authority to dictate COVID-19 mitigations, successfully positioned himself in the public eye as "America's doctor" and foremost authority on viruses, meaning that any politician or member of the public who went against his recommendations was literally anti-science
The rest of the U.S. government's public health bureaucracy, which went along with Dr. Fauci's recommendations
President Donald Trump, who wanted to re-open schools in the fall of 2020 but then failed to take strong action, such as firing Dr. Fauci, that would have conveyed his seriousness
President Joe Biden, who elevated Dr. Fauci even further by naming him Chief White House Medical Adviser upon assuming the Presidency
Who got it right:
The authors of the Great Barrington Declaration, Sunetra Gupta, Jay Bhattacharya and Martin Kulldorff, who in the face of exceedingly strong opposition and outright censorship argued in favor of focused protection of the at-risk (the elderly and people with co-morbidities) while keeping life as normal as possible for everyone else
Sweden, which was an outlier among Western, industrialized countries in that the Swedes did not panic when COVID-19 arose and did not shut down schools and other public gathering spots
A smattering of U.S. states (Georgia, Florida, South Dakota, Iowa) and local school boards, who went against the recommendations of Dr. Fauci and the U.S. Centers for Disease Control and Prevention by re-opening schools and public gathering places after the initial COVID-19 lockdowns in the spring of 2020, although battles continued to rage over policies regarding masks, testing, quarantine, and vaccines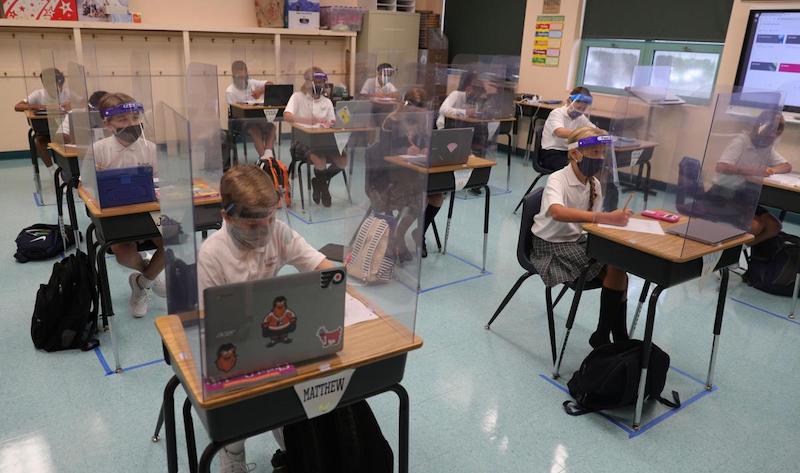 What the elites said would happen:
The lockdowns were initially pitched to the American public as "two weeks to flatten the curve," to prevent the healthcare system from being overwhelmed with patients. After two weeks passed and the lockdowns continued, they became a tool to buy additional time before mitigations could be put in place that would allow schools and businesses to safely reopen. Among the mitigations: masks, quarantines, travel restrictions, restrictions on gatherings, plexiglas barriers, social distancing, and better ventilation. Eventually, when the COVID-19 vaccines started to be rolled-out towards the end of 2020, the vaccines were the final solution that was going to end the pandemic by stopping infections and preventing its continued spread. The end result would be a lower fatality rate across all age groups than reckless countries like Sweden, both as measured by COVID-19 fatalities and overall excess deaths.
When objections were raised about the impact of these policies on kids, the response from the creators and enforcers of the policies was that kids are resilient and would quickly bounce back to normal.
What I said at the time:
It was crystal clear, early in the pandemic in the spring of 2020, that the negative impact of the SARS-CoV-2 virus varied wildly, by many orders of magnitude, upon different people depending upon their age and co-morbidities. That fact was demonstrated and documented in scientific case studies in which certain isolated populations, such as all the people aboard a cruise ship, were exposed to the SARS-CoV-2 virus: the folks who fell seriously ill and who died strongly trended towards the old, obese, and infirm. I naively thought that this scientific fact, combined with the American values of freedom and individual responsibility (we are, supposedly, the "land of the free and the home of the brave"), would cause the country to quickly adopt a mindset of living with the virus.
When that didn't happen I voiced my displeasure with the COVID-19 policies because of their obvious negative impacts on kids. I signed the Great Barrington Declaration. I wrote my Kids in cages post, pointing out the harm the policies were doing to our youth. As stated in that post, the happiest day of 2021 for me was when the University of Wisconsin let their students attend an outdoor football game, and the kids danced joyously to Jump Around.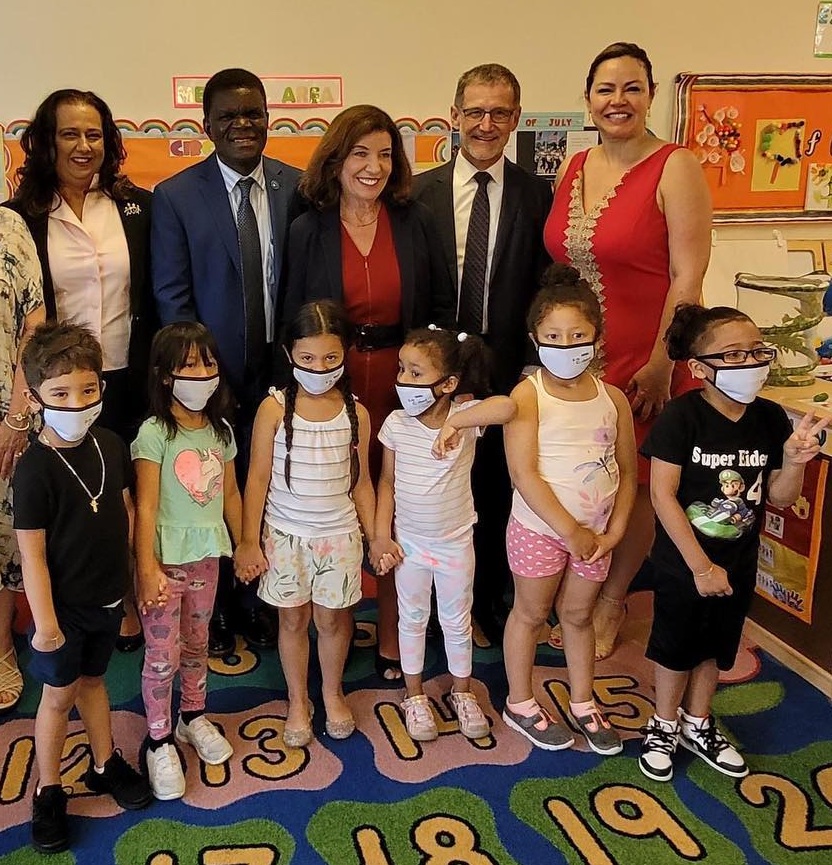 What actually happened:
Everyone was affected by the COVID-19 policies. But kids were affected the most, even though the disease affected them the least.
For my elderly parents, who live by themselves in a suburban single family home and who don't get out much anyway, the travel restrictions and isolation were not fun, but they didn't cause a huge impact. For myself, a member of what is now called the "laptop class", working in a pure software company that already had a lenient work-from-home policy, the lockdowns forever ended office life but I was still able to perform my job and earn a paycheck. The "essential workers" in my family continued to show up at their workplaces: they just had to wear masks and gloves. The kids in my family, however, were severely impacted.
Every kid has their own story and situation, but the impact is best illustrated by my nephew who started high school in the fall of 2019. He had two thirds of a normal freshman year before the initial lockdowns hit, effectively truncating his freshman year. His sophomore year was spent on Zoom, mostly isolated from his fellow students. His junior year was hybrid of Zoom and in-person, along with masks, vaccine mandates, social distancing, and limited extracurricular activities. These mitigations ramped down in his senior year, and his class was the first since before the pandemic to hold an in-person graduation. But almost his entire high school experience was ruined by the COVID-19 policies.
Looking at the younger population as a whole, it is clear that they have suffered tremendously from COVID-19 policies:
Just like World War II created a generation defined by those who fought in it, so to have COVID-19 policies, which created Generation Zoom. My heart goes out to them.
What the elites got wrong:
As many noted long before the pandemic, America is governed by the geriatric class, in particular aged Baby Boomers with a few even older Silent Generation members. As of this writing Dr. Fauci is 82, former NIH Director Dr. Francis Collins is 72, President Biden is 80, former President Trump is 76, former Speaker of the House Nancy Pelosi is 80, Senate Majority Leader Chuck Schumer is 72. That age group is the one at highest risk of a negative outcome from getting COVID-19, and the age group furthest removed from raising children or even communicating with them on a regular basis. So it's not surprising that the policies they adopted were highly skewed towards their own protection.
Our geriatric elites prioritized the elderly over the young. They had a monomaniacal focus on preventing one and only one disease, COVID-19, and ignored all other diseases and every other negative impact upon society. They especially ignored mental health and quality of life. They equated living with having a pulse, rather than having an enjoyable life.
The kids suffered tremendously because of their errors.
Related post: The failures of the elites
Related post: Are you smarter than a Nobel Prize winner?
Related post: Parsing Francis Collins's comments on what happened in Wuhan, part one
Related post: The failures of the elites: net neutrality
Related post: The failures of the elites: cryptocurrencies and FTX
Related post: The failures of the elites: nuclear power
Related post: The failures of the elites: COVID-19 vaccine mandates and passports